Pop Music 1967-2017
Poster réalisé pour l'exposition Pop Music 1967-2017 — Graphic Design & Music organisée par Michel Bouvet à la Cité internationale des arts. L'exposition présente cinquante années de graphisme pour l'industrie musicale.
Poster created for the exhibition Pop Music 1967-2017 - Graphic Design & Music organised by Michel Bouvet at the Cité internationale des arts. The exhibition presents fifty years of graphic design for the music industry.
Boom Town
Réalisation : Sébastien  Koegler
Production : Lux for Film
Au-delà du cercle polaire, à l'extrême nord de la Suède, les travaux de déplacement de la ville de Kiruna ont débuté. Ce chantier inédit est imposé par le développement de la mine de fer qui fait vivre la ville. En étendant son réseau sous-terrain, la mine affaiblit les fondations de Kiruna. L'ancienne ville s'efface au fur et à mesure que la cité nouvelle émerge, affectant la vie de ses vingt mille habitants.
Beyond the Arctic Circle, in the far north of Sweden, work has begun on relocating the town of Kiruna. This unprecedented project is required by the development of the iron ore mine that supports the town. By extending its underground network, the mine is weakening the foundations of Kiruna. The old town is disappearing as the new town emerges, affecting the lives of its twenty thousand inhabitants.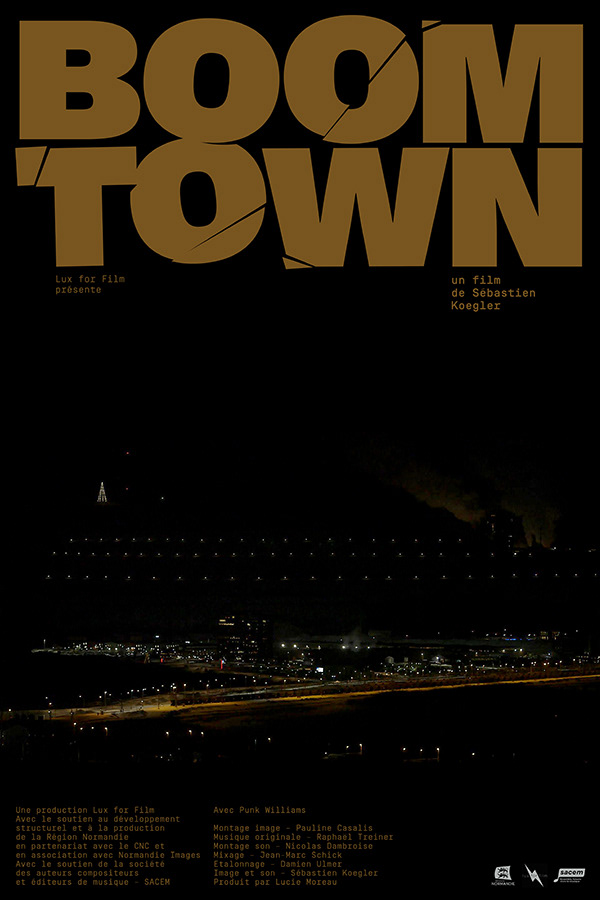 Pas mon genre !
Second prix du concours d'affiche Pas mon genre organisé par le magazine Étapes. Thème traitant des nouvelles représentations de l'identité et questions de genre.
Second prize in the Pas mon genre poster competition organised by Étapes magazine. Theme addressing new representations of identity and gender issues.
Épicerie Paulin
Posters réalisés pour l'épicerie Paulin présentant chaque mois un fruit ou légume de saison.
Posters for the Paulin grocery store presenting each month a fruit or vegetable of the season.
Typography Day
Poster sélectionné dans le cadre d'une exposition collective organisée par Typography Day (Mumbai) sur le thème «Typographie et diversité».
Poster selected for a group exhibition organised by Typography Day (Mumbai) on the theme "Typography and Diversity".
Madrid Grafica 18
Poster sélectionné dans le cadre du festival Madrid Grafica 18 sur le thème « Person City ».
Évènement organisé par le DIMAD, centre de design de Madrid.
Poster selected for the Madrid Grafica 18 festival on the theme "Person City". Event organised by DIMAD, Madrid's design centre.
Mysterious Krakow
Poster sélectionné lors de l'exposition collective Mysterious Krakow. Cet évènement célèbre le 40e anniversaire de l'inscription au patrimoine mondial de l'UNESCO de la ville de Cracovie, Pologne.
Poster selected for the group exhibition Mysterious Krakow. This event celebrates the 40th anniversary of the inscription of Krakow, Poland, as a UNESCO World Heritage Site.